I have this to-do list of things we need to finish and fix before releasing a version for public testing. I'm happy to say we have knocked out a lot of the list in the past few weeks!
We have a launcher underway – this will allow users to automatically update the game and read news. Alpha testers have been manually installing versions. We also have multi-platform installer software- shout out to Bitrock software for assistance!
We've done some 3D world work! Most excitingly is in the next update- you will no longer push a button to generate a wild horse. This was for testing horse generation- and still filtering through all the successes and sillies. This feature has had the heavy lifting done- I just need to go clean up some things, And I need to make decisions so I thought it would be good to ask for your opinion.
About catching a wild horse:
You take  one of your horses and explore the large procedurally generated world- and its many biomes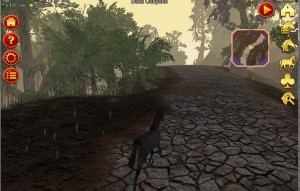 Each biome(zone) has possibilities of different wild horses spawning.  They will try to be thematically correct, for example you will likely find Arabians in desert and mustangs in scrub.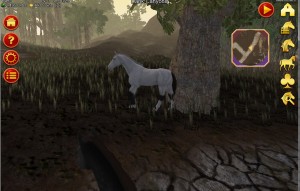 You will encounter the wild horses out here- and you can click on them to see their information panel- However the information will be limited. How limited? Well that is what I wanted to discuss (scroll down for survey)!
You can chose then to catch the horse to add it to your stable, or simply ride on and continue exploring. Players will have a limited amount of catches- so it is worth while to hunt for your desired horse.  Free wild horses for new accounts will not be able to transfer these horses out of their ranch.
Your own horses will be at your ranch, and you can go there to click and change horses. I am also working on a mechanism where horses get fatigued as you ride out- and will eventually tire and need to return to the ranch. This makes some distant regions harder to reach- and thus some horses will be more difficult to acquire by catching. Your ranch is only a meadow now- we intend to add ranch building as a later feature.
Okay- here's what I wanted feedback on!


Loading ...